St. Clairsville High School's Musical Department Holiday Variety Show, December 9th at 7:00 p.m. Tickets are $8 at the door.

ELEMENTARY SCHOOL - SPIRIT WEEK - DECEMBER 12-16 Monday - Character Day Tuesday - Red and Green Day Wednesday - Winter Wonderland (Wear White) Thursday - Holiday Hat/Antlers Day Friday - Ugly Sweater Day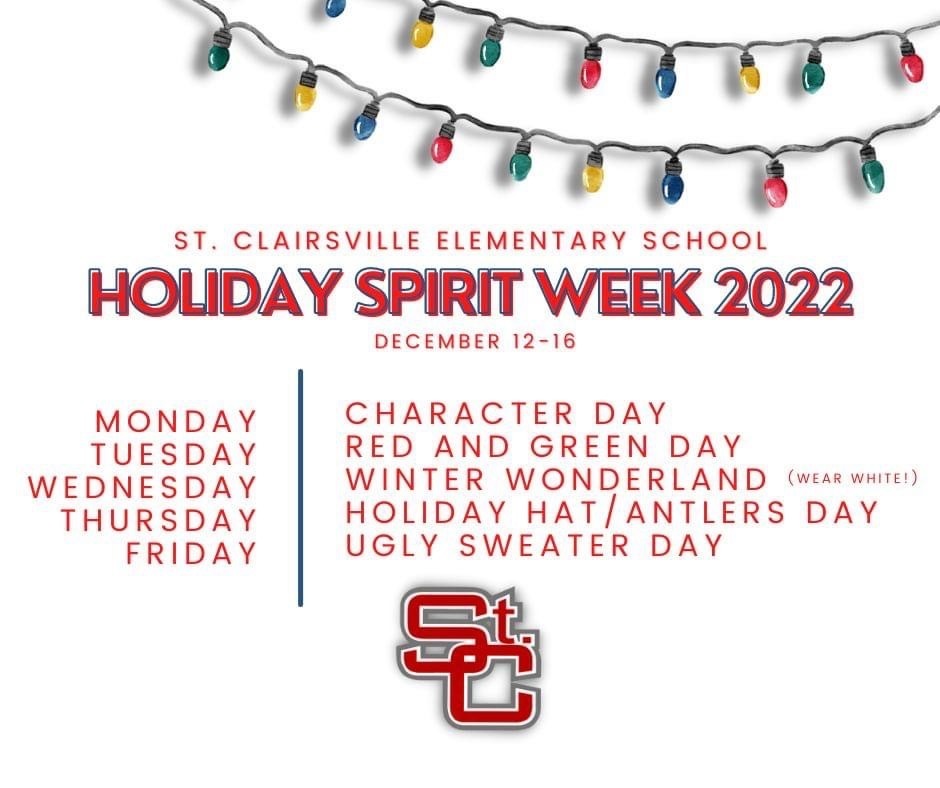 MIDDLE & HIGH SCHOOLS - SPIRIT WEEK - December 12-16 Monday - Christmas Hat & Sock Day Tuesday - Christmas Lights Day (see picture for colors) Wednesday - Flannel Day Thursday - Character Day Friday - Ugly Sweater Day

Only the Elementary School is closed for Friday, November 18th. The Elementary School staff reports at their regular time. The Middle School and High School students and staff report at their regular times.

FRIDAY, SEPTEMBER 9TH PROFESSIONAL DEVELOPMENT DAY - NO SCHOOL