EDIT MAIN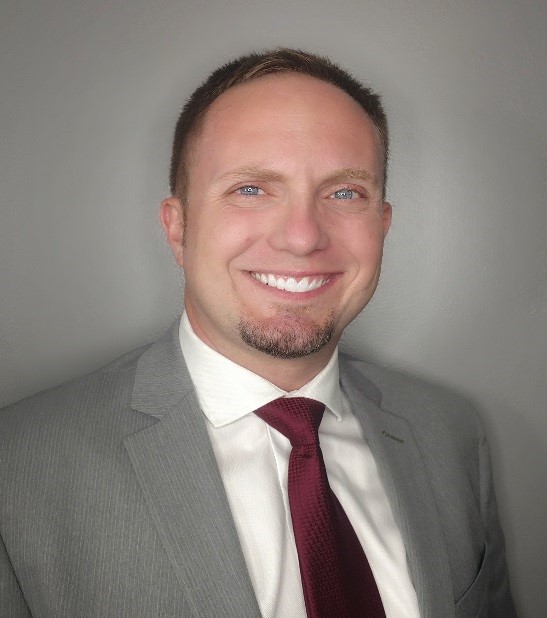 High School Principal
MR. JUSTIN SLEUTZ, PRINCIPAL
Welcome to St. Clairsville High School, home of the Red Devils!
Our vision at St. Clairsville High School is to prepare our students for tomorrow's challenges. We recognize that today's dynamic workforce will be putting more demand than ever on the students in our care. It's with this vision in mind that we craft engaging and authentic educational opportunities.
We offer a wide range of academic opportunities developed to ensure that our students are well-rounded and ready for whatever college or career path they choose. Our core area teachers are experienced in their fields and dedicated to finding innovative ways to deliver a standards-based curriculum. In addition to our core classes, students can also be exposed to many other academic experiences. Additional advanced courses include French, Spanish, AP Calculus, Biology II as well as many others. A sample of our elective courses includes Creative Writing, Graphic Novel, and Psychology. Through partnership with our local career center, we also provide instruction in business, video and broadcast production, engineering, digital design and construction technologies.
Our experienced staff of coaches also provides students in our district with access to a wide-range of top-tier athletic programming. St. Clairsville participates and excels in both the Buckeye 8 Athletic Conference and the Ohio Valley Athletic Conference. We offer football, soccer, volleyball, softball, baseball, swimming, track, cross-country, wrestling, basketball, golf, tennis, bowling and cheering.
In addition, St. Clairsville offers many opportunities to pursue the fine arts. Musical opportunities include competitive marching band, concert and jazz bands, show choirs, chamber choirs as well as many others. The Red Devil Marching Band consistently competes at the state level and our Singers Show Choir performs and competes regionally. Musical productions and art studies are also available.
There are many other clubs and activities available to our students. A short list of these opportunities includes culture club, student action committee, student council, recycling club and National Honor Society. Students can also compete regionally with the St. Clairsville Academic Quiz Team.
I have been working in the St. Clairsville School District for 12 years. I taught English for ten years and served as Assistant Principal and District Test Coordinator for two years. I am excited to start the 2018-19 school year as principal and I look forward to serving our students and the community.
Justin Sleutz
Principal
Respect yourself, respect others
And
If you choose to be anything, choose to be kind
GO RED DEVILS!